Central Otago specialist bike company Bike It Now! is opening a new store in Wānaka in May expanding on their existing stores in Clyde and Cromwell to meet the demands of the thriving local biking fraternity.
"It's very exciting with the third store marking our next chapter as the industry has grown exponentially," says co-owner Duncan Randall. "One of our bike suppliers approached us to go to Wanaka and we could see it being the final piece of the puzzle as the future start and finish of trails currently being built to link Queenstown, Wānaka and Cromwell."
The new store is located at Three Parks in the retail centre next to the New World supermarket.
The Bike It Now brand was established in Clyde ten years ago with current co-owners Kathryn Fletcher (Fletch), Lisa Joyce and Duncan Randall buying the business seven years ago.
"Clyde is where it all began with bike rental and touring on the Central Otago Rail Trail and continues to be hugely successful on all fronts as new trails open and demand increases.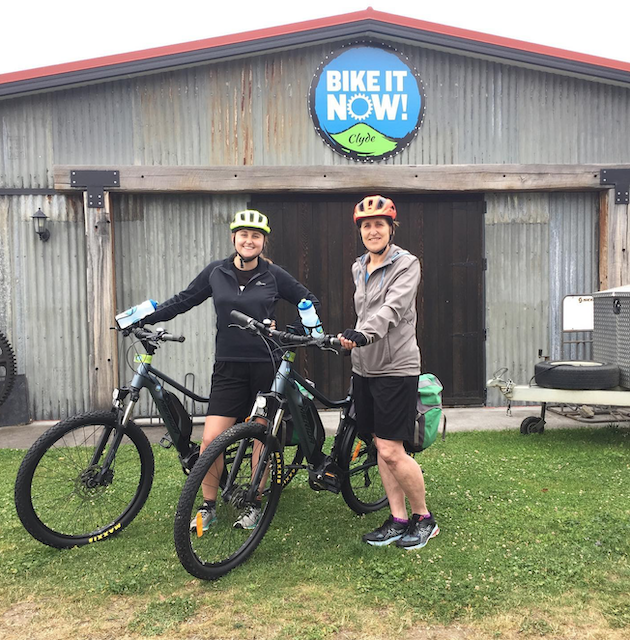 The second Bike It Now store opened in Cromwell mid 2019
"We started off reasonably humbly in Cromwell but were confident our Queenstown and Wānaka customers would come across which they did particularly for our bike sales and servicing through our retail workshop."
"The new Lake Dunstan Trail has exceeded all expectations and our daily shuttle service linking Cromwell and Clyde and other shuttles to Roxburgh River and Clutha Gold trails are very busy as are e-bike rentals."
Duncan says the bike industry has rapidly matured with increased trail development,
"Bike It Now! is a legitimate year-round business and we have grown with the market and been progressive as a specialist bike shop aligning with top brands such as Specialized, Scott, Avanti, Merida and Sinch bikes."
"We pride ourselves on being one of the first to really champion e-bikes and have built a strong reputation with these bike brands that gives us the luxury position to choose what we want from them."
Bike It Now! is all about personalised customer service.
" It's a real team experience here whether you're buying a bike, doing a multi-day tour, renting an e-bike or booking a shuttle," says Duncan.
"Creating a comfortable environment is key as some people find bike shops intimidating but we love to welcome you in to check out the range and discover what we offer. Our stores are happy, calm and fun and buying a bike shouldn't be rushed so we take time to listen, get you sorted and fitted correctly so you truly benefit from the investment."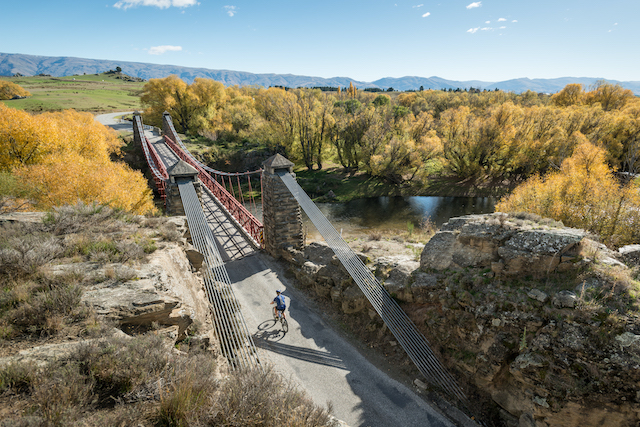 Sales & Service
Bike It Now! stores are a one-stop-shop for all bike sales, servicing and repairs. Their retail workshops are kitted out with the very latest equipment to provide full bike performance.
"We have all the tools to service a bike whether it was bought from our store or not. We carry the specific diagnostics equipment for leading brands Shimano, Bosch and Specialized so we can plug bikes in, download any upgrades and find solutions to problems instantly," says co-owner Duncan Randall.
"Bookings are essential but customers can call in first and let us assess their bike so we are ready to provide a full bike service. If people need a quick bike fix they are welcome to come and see us as we can usually sort it."
"For those after a new bike, best to come in and see our full range so we can discuss the particular model they want to source. Don't just leave it as 2022 is going to be the most challenging for the industry regarding supply."