Queenstown Trails Trust CEO Mark (Willy) Williams sees endless potential to open up new biking terrain in response to the ever-increasing demand from local and visiting cyclists.
"It is great to see recreational trails in the valley integrating together enabling people to leave their cars at home and jump on a cycle trail to get to places. It's all about creating loops that stitch together."
He also advocates linking regional towns such as Kingston, Te Anau and Glenorchy with significant trails to ultimately benefit the local economies.
"The downturn in tourism has hit the smaller towns hard and if we can connect these places into cycle tourism it would be a bonus for them because biking tourists tend to stay longer, spend more and engage with the communities they pass through."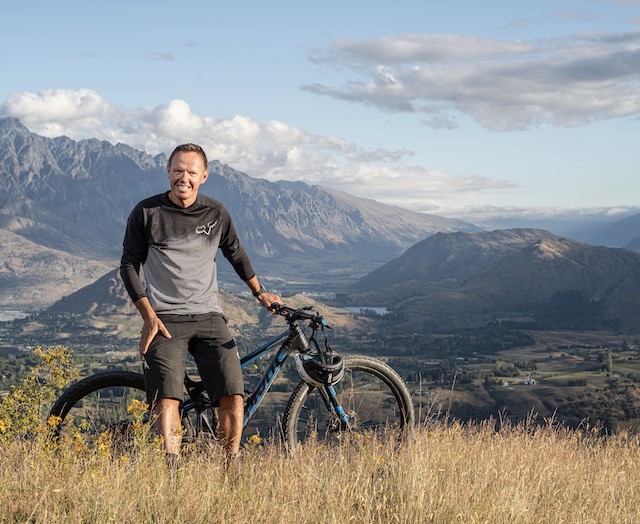 Mark says the Covid-19 pandemic has given the tourist industry a chance to reset.
"Everyone is looking more at sustainable tourism and bikers are definitely 'green' tourists. Riding the Queenstown and wider regional trails is such a good way for visitors to experience our outstanding environment because after all that is our main attraction."
He applauds the biking management plan being promoted by Destination Queenstown.
"It is great to see them focusing on what biking means to Queenstown. From the vineyard trails to the downhill Skyline biking tracks it's all a biking market which not only attracts visitors but also people looking for a lifestyle change who want to relocate their businesses to the area. They love the idea of being able to work remotely and get out on the many diverse trails in the district."
Mark says the trail network also provides a spin off for conservation.
"By providing access into more wilderness areas the better understanding people have of them, creating a better stewardship. Improved access also means conservation groups such as the local wilding pine control and reforestation organisations, as well as predator groups, can be more active."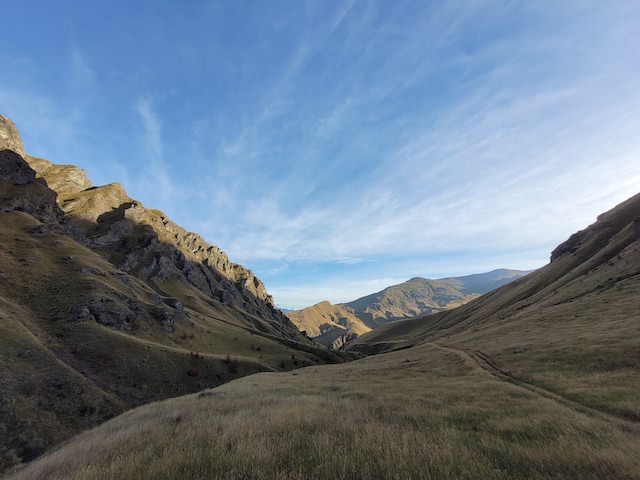 Trail Topics
The recent opening of the Coronet Loop was the culmination of five years work providing a longer distance backcountry adventure ride in spectacular terrain.
Queenstown Trails Trust CEO Mark Williams says the loop which was developed in partnership with Soho Properties, QEII National Trust and the Walking Access Commission is a 56-kilometre intermediate backcountry trail opening up a different biking and walking experience.
"The trail starts in Arrowtown and heads to the top of Bush Creek, traversing the front face of Coronet Peak to the base of the Rude Rock trail, down Long Gully and up over Greengates Saddle before returning to the Macetown Road via Deep Creek and Coronet Creek and back to Arrowtown."
"It will definitely become a must do on the local circuit and while there are some technical sections for the most part it is a grade 3 ride and very manageable for bikers of all levels."
Mark says 2022 is going to be a big year for the Trails Trust with planning well underway for the major Queenstown Trail extension between Arrowtown, Arthur's Point and Tucker Beach.
"It is exciting to have tenders awarded for this project which includes an existing goldmining tunnel, adding historic as well as scenic interest to the new route."