An exciting new era has dawned for New Zealand's first energy net zero accommodation property in Glenorchy with the relaunch of The Headwaters Luxury Eco Lodge.
The emergence of the lodge as a boutique destination is the realisation of a vision for American philanthropists Debbi and Paul Brainerd who founded The Headwaters to "inspire, educate and delight" visitors with an unusual twist on sustainable design.
"One of the things that makes our work at The Headwaters so purposeful is that profits from our operations, including Mrs Woolly's General Store, benefit the Glenorchy Community Trust that was set up for this purpose," says Debbi.
The Brainerds bought the old Glenorchy campground and adjoining property in 2014, subsequently replacing the camp with a boutique luxury lodge, dining room, meeting facilities, and a collection of private ensuite chalets designed to echo the rural character and history of the area.
"With easy accessibility to many of New Zealand's most beautiful tracks and trails we always envisioned people would love to visit the head of Lake Whakatipu year-round, and stay for a few days to explore its stunning mountain, river and lakeside scenery," says Debbi.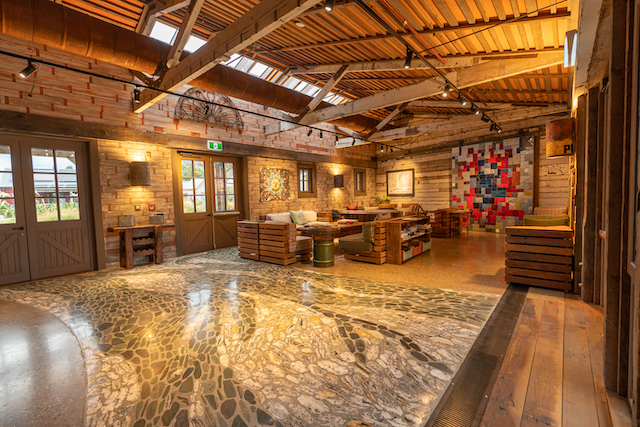 Time Magazine named the property as one of the world's top 100 places in recognition of its outstanding regenerative accommodation. The award-winning eco lodge today offers all-inclusive accommodation experiences for a wide range of visitors, corporates and adventure seekers.
The buildings were designed and built in accordance with the Living Building Challenge, the most rigorous sustainability standard in the world which embraces a regenerative approach to energy, water, materials, beauty, health and happiness.
"We worked with an extraordinarily talented community of local designers, builders, artists and craftspeople. The results integrate a level of craft and attention to detail not found anywhere else in the world."
The Headwaters' name is drawn from historic references to the head of the lake formed by two rivers, the Rees and the Dart, that flow into Lake Whakatipu. It was suggested by several locals at an early community workshop convened by the Brainerds to gather input from local residents and get an insight into the history of the area.
"Given our location as a key gateway into Mount Aspiring National Park The Headwaters reflects a connection to the local land and a sense of place," says Debbi.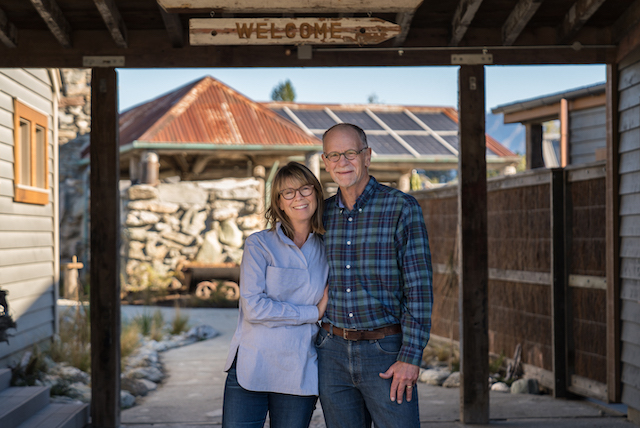 Adventures in Paradise
The Headwaters Eco Lodge has created a series of all-inclusive destination accommodation packages known as Adventures in Paradise (AIP) tailored to ensure guests and participants experience the best of the Glenorchy area as well as have time to relax, restore and reconnect in the head of the lake's breathtaking natural setting.
"Our focus for Adventures in Paradise is to offer people authentic ways to connect with nature, explore creativity and wellness as well as to enjoy time reconnecting to themselves and each other, out in the beauty of the natural environment," says The Headwaters director Katherine Schuitemaker.
"Each package is designed to be hassle-free for our guests, making it easy for them to choose one which signals what they enjoy, then leave the details to us. With AIP we're creating bespoke couple or family getaways, wellbeing retreats and leadership and corporate retreats combined with guided outdoor experiences that help people discover this area's most magical places and create memories they'll take home in their hearts."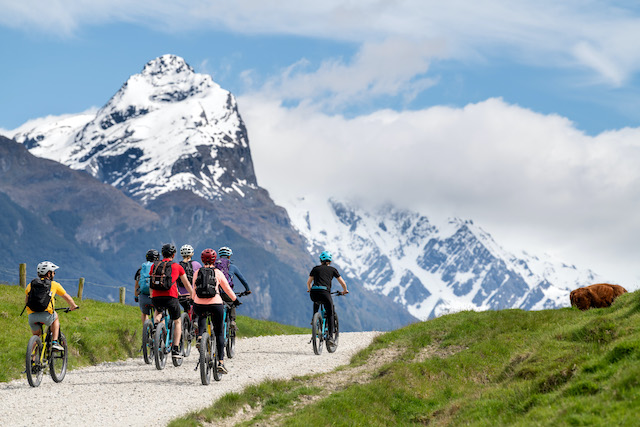 She says the AIP programme has been well received by guests with new immersive food, wine, cooking and activity packages being planned for the rest of 2022.
"These group experiences tend to attract like-minded people who together create shared tapestries and memories. They love being pampered while staying in our warm and cosy chalets, enjoying Chef Pete's delicious food and wine experiences and exploring this special region," says Katherine.