When Adelaide born chef Pete Gawron, and his wife Melanie Hill, opened Saffron restaurant in Arrowtown in 1996 little did he know that his award-winning food style would create a world-wide following and the production of two books showcasing his dedication to locally grown produce and forage.
Pete has brought his globally acclaimed culinary expertise to The Headwaters Luxury Eco Lodge in his role as the new executive chef.
"Our ethos is to provide the highest standard of quality produce that is either organically grown or fossicked or sustainably harvested."
"My food principles are based around organic where possible, locally sourced, farm-to-table foods that are hand selected from high-quality specialty providers. This, alongside seasonal, unprocessed foods with cultural relevance to the area provides unique local culinary stories we can proudly share with our guests."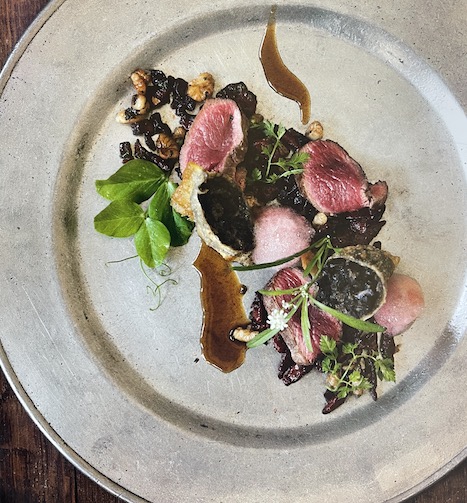 He says The Headwaters dining room is in an ideal position to create menus that revolve around produce grown in their own kitchen gardens.
"We are currently completing the construction of new kitchen garden, including a winterised greenhouse that will give us year-round herbs, greens and vegetables for The Headwaters Lodge kitchen."
"The dining areas at the Headwaters Lodge are so distinctive, warm and inviting – it's truly one of the most beautiful places to eat in the whole country. Having our guests enjoy freshly harvested, delicious local foods is a key part of the overall experience," says Pete.
The Headwaters Lodge Dining Room serves lodge guests evening dinners, weekend brunches, and dine-and-stay packages. Online pre-bookings at least 24 hours in advance are essential or by calling 0800 202 505.