Cromwell is proving to be a lifestyle drawcard set in its distinctive Central Otago landscape. QT Magazine spoke to local business personalities about the town's attributes in 2022.
Tony & Ali Cleland / Carrick Winery When Tony & Ali Cleland bought Carrick Winery in 2021 they were keen for a different challenge from their large dairy venture in Southland.
"We were attracted to the climate and scenery with the business located on the edge of Cromwell as a very good service town. The people we have met since moving here and our team at Carrick have been great and the community has been incredibly welcoming," says Tony.
The couple has instigated new developments at Carrick which have been well received by locals and visitors.
One of the biggest surprises for the couple has been how open local businesses are to sharing information.
"The viticulture industry has been every bit as open and supportive as we found the dairy industry to be," says Tony. "There is great support for the fact we are owners now living on-site and heavily involved in the winery. Our management team in particular have embraced our input and high standards which has made the first year here an absolute pleasure."
Steve Cairns / Harcourts Cromwell Cromwell still has that small town feel which a lot of people are looking for according to Steve Cairns of Harcourts Cromwell. 
"Surrounded by mountains, lakes and quality orchards and vineyards residents have everything at your fingertips."
Steve links the area's strong growth in real estate sales to agriculture and the town's appeal as an outdoor tourist destination.
"Cromwell's biggest drawcard at the moment is it's affordability in comparison to Queenstown or Wanaka. We are also seeing more people choosing to relocate to Cromwell from surrounding areas, particularly Queenstown, because its central to everything. The secret is definitely out and investors have flocked to purchase land and grow their portfolios."
He says quality developments like Wooing Tree Estate and River Terrace close to Cromwell's town centre are major attractions.
"Wooing Tree Estate will deliver more than 300 homes alongside a new cellar door and boutique hospitality facility, cycle trails that connect to the Otago Central Rail Trail and the subdivision is across the road from the Cromwell Golf Club. The first two stages are sold and we are currently selling Stage 3 with a range of section sizes starting from 252sqm."
"For larger lifestyle living, River Terrace offers 17 luxury style blocks only two minutes from Cromwell township. They are very popular with people relocating or farmers looking to downsize but still have room for all the toys."
Suzette van den Boom / SuziQ's Garden Suzette van der Boom's association with Cromwell links back to her Queenstown farming days with her late husband Ray in the 1980s. Her new farming venture SuziQ's garden located on State Highway 6 has brought her closer to the community.
"Cromwell has always been a very stable, consistent local community," says Suzette. "I spent a year studying at Cromwell Polytechnic in 2010 and those people connections are still here today. Regional growth has contributed to more facilities and product availability which makes running a business here pleasurable and I have been surprised how much I enjoy living here full time – it feels like home."
The SuziQ farming operation encompasses growing and selling Christmas trees, peonies and lavender oil products throughout the year from the ten-acre property.
Suzette says the local horticulture industry is very supportive.
"We are one big family here with everyone helpful, sharing information and offering technical advice. The local flower growing community is a genuine collaborative system particularly for events like weddings where fresh flowers are often required from multiple growers. We are all sharing the joy and the love of growing plants and it's fun and exciting to work alongside so many dedicated like-minded people."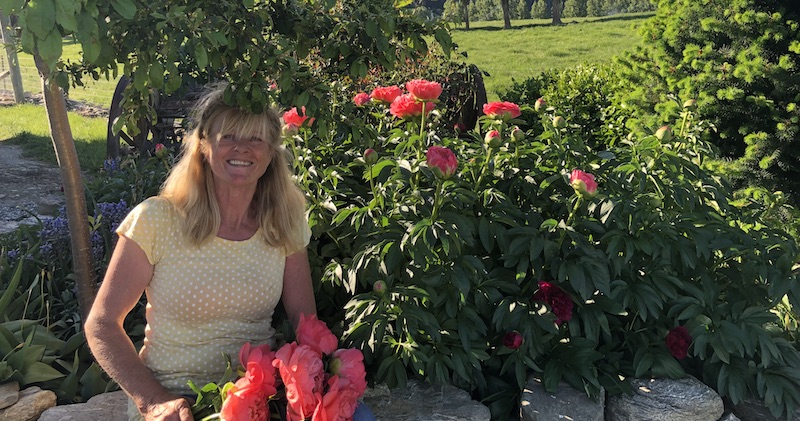 Glen Christiansen / The Gate A wide range of commercial options have attracted people to Cromwell to set up businesses that service the greater Central Otago region and general manager of The Gate Glen Christiansen says younger people especially have seized opportunities.
"Commercial property rents are still considerably cheaper here encouraging new business models and start ups to think outside the square. ITM is a good example setting up a massive service store in Cromwell to commute their products into Wanaka, Queenstown and Alexandra."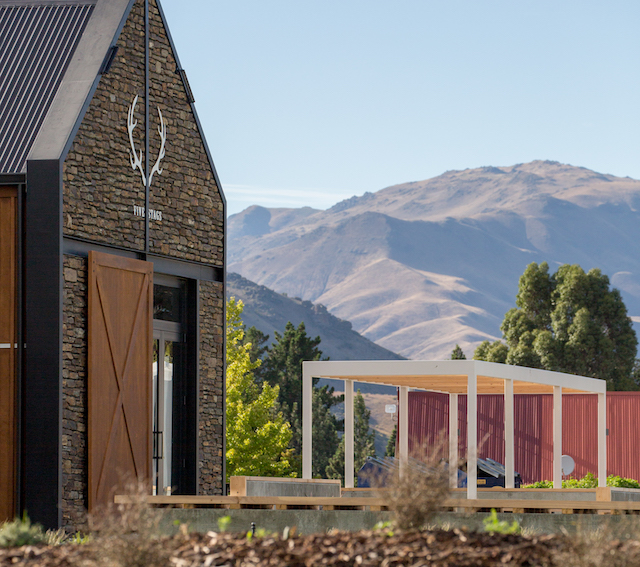 The Gate has focused on refurbishing facilities to cater for the growing community and regional visitor needs.
" We have evolved from the travellers 'rest' style accommodation with a public bar and restaurant to a totally transformed complex merging the dining and socialising experience at the Five Stags restaurant and Forage Information Centre and Café to create a special atmosphere."
Glen says Cromwell is becoming more vibrant with The Mall upgrade and new developments like the Wooing Tree estate adding to the diverse mix.
"Living here you are only two minutes away from the Lake Dunstan trail and five minutes from launching your boat on to Lake Dunstan after work – it's magic."