The Next Chapter, a charming independent book boutique in Wānaka, is the realisation of a dream for owners Jenny Ainge and Sally Battson.
While most people in their sixties are looking at retirement, Jenny and Sally have stepped outside the box instigating their new venture to bring some of the world's most coveted books to Wānaka.
The titles and genres adorning the shelves are many and varied and the quaint, peaceful vibe of the store, combined with the knowledge of its owners, elevates the book buying experience creating a place where literary lovers converge.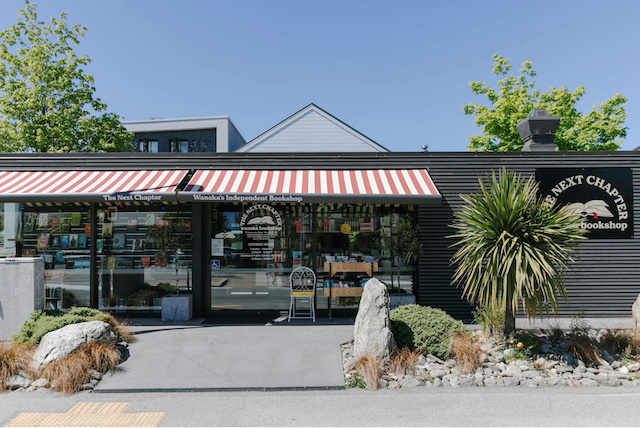 Sally says it was serendipitous when they launched The Next Chapter in 2020.
"I had a strong sense that there was another chapter out there for me and I had already turned down a few opportunities when Jenny rang me and said 'I've got this idea and I need a business partner.'"
The store has a stellar reputation for specialising in unusual titles and incredible reads from both Kiwi and international authors. Initially unsure of the reading profile of the Wānaka community Jenny and Sally soon found a winning formula in new-release fiction and non-fiction, including titles on history, economics and philosophy, classic and modern children's books and a range of mountaineering and outdoor titles.
"Because we're such a small shop, we have to choose carefully. Titles have to earn their space on the shelves," says Sally. "We love a good sleuthing job and delight in tracking down hard-to-find titles for customer orders."
Joie de vivre
The Next Chapter has a Parisian influence with a red and cream-striped awning, wrought iron furniture and plane trees – there is even a French style crệperie across the road.
The store's synergy with neighbouring Cinema Paradiso has transformed the location into a cultural hub, where locals go to discuss all things film and literature. The Next Chapter also hosts book launches and special events within the store or the cinema, with appearances by well-known New Zealand writers such as Sara McIntyre, Annabel Langbein, Peta Carey, Graham Sydney, Brian Turner, Fiona Sussman, Pip McKay and Vincent O'Sullivan.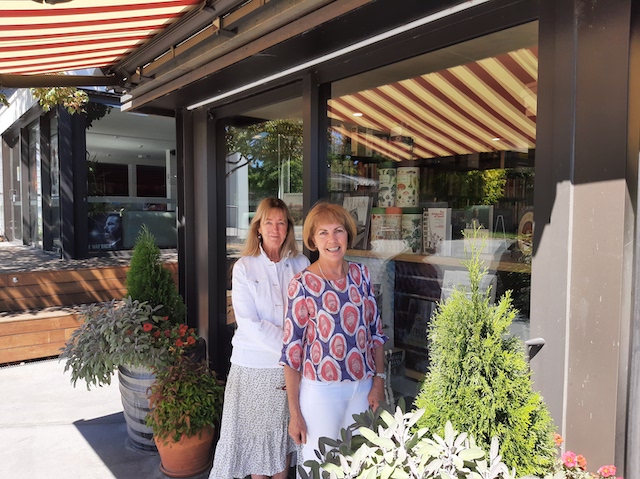 All books from The Next Chapter are sold either in the Wānaka boutique or via the online store.
"Covid-19 means many families are split up and cannot visit each other," says Jenny, "so it is really nice to help grandparents in England choose a book for their grandchildren in Wānaka."
Hot reads for autumn
"We are delighted by all the great New Zealand writers who are shining at the moment and we are looking forward to seeing the shortlist and winners of the Ockhams (the New Zealand book awards) over the next couple of months," says The Next Chapter co-owner Sally Battson. "There has also been a feast of great world fiction over the last six months. So much great reading, so little time."
So Far For Now by Dame Fiona Kidman
The Fish by Lloyd Jones
Grand by Noelle McCarthy
The Anomaly by Herve le Tellier
A Life in Many Words by Huma Abedin