Cromwell's longstanding accommodation and hospitality venue The Gate has been a drawcard for over 30 years and today the innovative business continues to meet the demands of both visitors and residents.
Located at the northern entrance to the town and surrounded by maturing gardens and town reserve the extensive complex is home to The Harvest hotel, Five Stags Restaurant and the Forage Information Centre and Café.
"We are fortunate to have such a generous amount of land around us making it a spectacular setting for hospitality and accommodation and placing The Gate at the forefront of what's happening in the township," says general manager Glen Christiansen.
"The Gate is privately owned and operated and our five local directors are very involved with the business and take pride in the successfully run operation."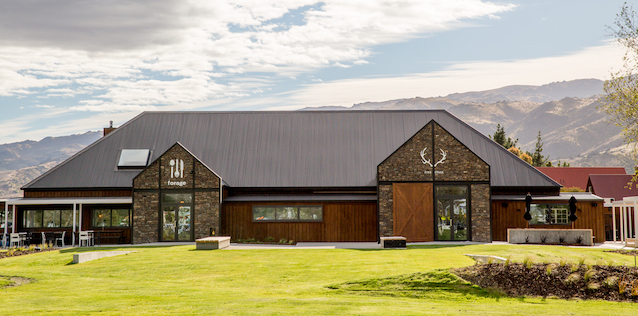 From sponsorship and support of local groups and organisations to buying produce and hiring contractors, Glen says the company is firmly anchored in Cromwell.
"Our directors love the town and we are very fortunate that they encourage us to be part of the local dynamic and intricately involved with the Cromwell community."
Good Kiwi style food, accommodation and friendly service is The Gate's calling card and a well-co-ordinated approach is behind its success.
"2022 has started very well for us with a fantastic team on board who are happy to be here and love working in Cromwell," says Glen. "We are a considerable employer now with 79 staff including those at our regional Super Liquor outlets and we focus on managing, training and retaining all our employees."
Five Stags Restaurant with its Central Otago hunting theme offers a fun, relaxed environment popular with locals and visitors.
"It's a family friendly place and the interior style gives that cool effect in the heat of summer and a warm feeling in the depth of winter so it fits all seasons. The menu is based around simple Kiwi style food, our chefs don't try to overthink it but serve good hearty food."
Forage Information Centre and Café is a busy spot attracting visitors keen to book activities and tours or hire bikes along with locals buying food and coffee.
"The café is generously set out with plenty of table and counter spaces, free wifi which is great for business meetings and there is plenty of free parking right outside," says Glen. "On a sunny day the courtyard fills up quickly with people enjoying the outdoor scenery with their coffee and food and on cooler days it's a buzz inside."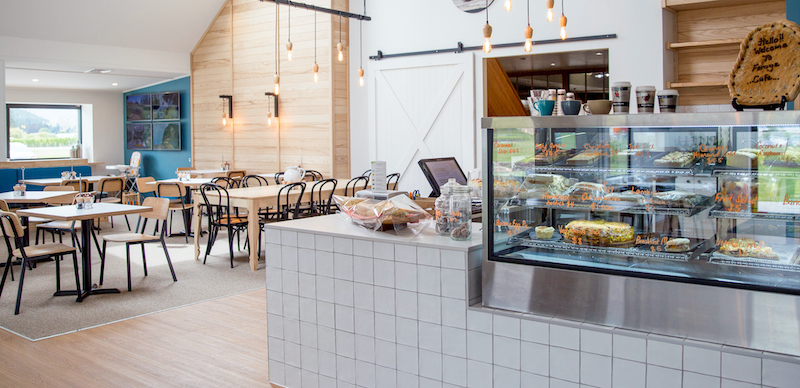 "We constantly keep things fresh and interesting on the café menu and our counter food options are plentiful – we love the feedback from locals. Robert Harris provide exceptional support and training for our baristas along with the latest equipment to ensure our coffee is always primo."
Most of the Harvest Hotel accommodation area was refurbished five years ago and Glen says plans are in the pipeline for further improvements.
"It's a great property with good bones that we will evolve as the tourism market improves. There are refurbishment plans for the remaining older part of the hotel and once the New Zealand borders are open we can look to what is coming next at The Gate."
From Fiji to Cromwell
The Gate has developed an employment connection with the Pacific Islands with several staff hailing from the area.
Saula Tuilaucala arrived at The Gate direct from the Cook Islands two years ago and is now part of The Forage Information Centre reception team.
"Meeting and talking with a lot of different people every day is great and we offer many tours and activities which means I am learning more about Cromwell all the time."