A house is not a home without art you love according to Arrowtown artist Jenny Mehrtens whose distinctive paintings feature in private collections all over New Zealand and many places offshore.
Jenny is a dedicated artist and her idyllic studio housed in the Dudley's Cottage Precinct is " a special little piece of Arrowtown."
" I encourage people to visit me in my beautiful space which is unique and quite different from a gallery experience. I love meeting people from all over and in the studio they can chat with me and understand the meaning and process behind my work. While I sell a lot of paintings online those who do come to the studio often get the first bite of the cherry – in fact my last two portraits have sold to clients who saw them unfinished when they visited."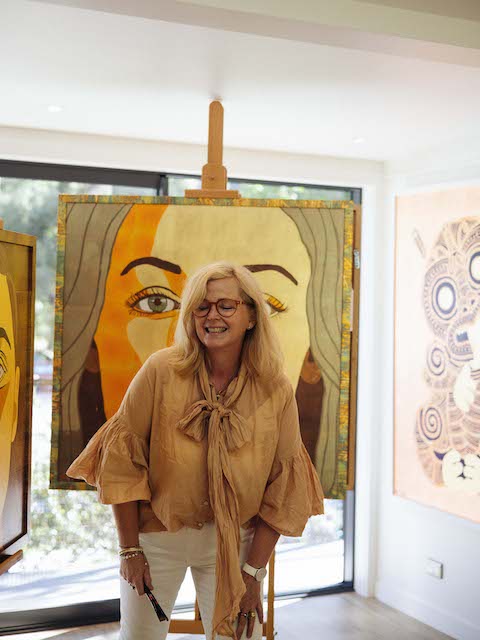 Jenny is focused on exploring her cultural identity through her work which celebrates early and contemporary New Zealand/Aotearoa. She has produced several series of work, notably Making Their Mark, Making Faces, Elemental and Life Lines – a body of works which she is justifiably proud of and collected by art lovers worldwide.
Her portraits, like her other work, are instantly recognisable and she considers it an honour to paint people.
" I am always intrigued to know more about that person and what their life was like. This particularly applies to the early New Zealand women featured in my Making Their Mark series."
People building homes in the Whakatipu or elsewhere often work with Jenny planning a commissioned artwork for a certain space during the initial stages of a build.
"They want to have a painting completed and ready to hang at the same time as their home is finished so approach me early in the piece. They come to me for suggestions and I become part of the whole design process. Basically the gib is going up and they are talking to me. I enjoy this process as I love interiors and want to help people achieve a harmonious room."
While some clients will buy a completed painting from the studio floor others prefer to have direction.
"I can help guide them to what they want and get the best result for the space in their new home."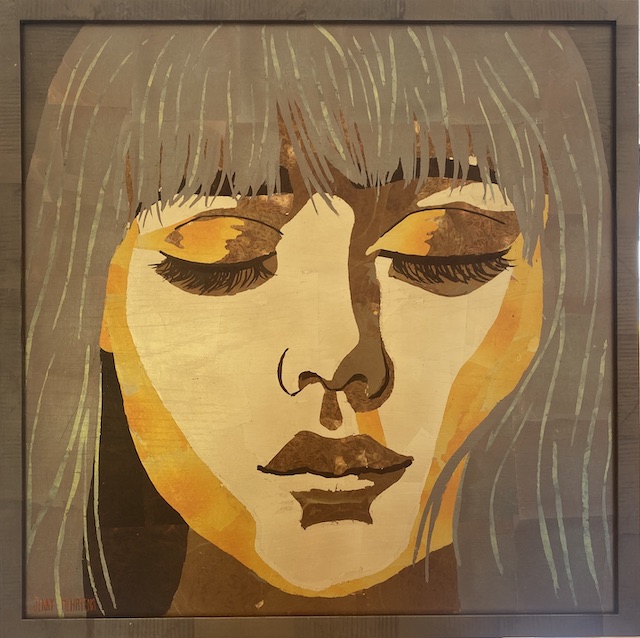 Jenny uses a rare gold metal leaf technique, adding another dimension to her paintings, causing them to alter with different light and angles.
"I love working with the leaf and there is a nice synergy with Arrowtown as a town born of gold. I am not aware of anyone else using this technique but I think you need your own voice as an artist. I want people to look at my work and recognise it as being mine and believe I have achieved that. I honestly feel incredibly blessed that I am doing something that I love."
Visit the studio or browse online here.