Wānaka's Kika restaurant was a standout in this year's New Zealand Cuisine Good Food Awards winning its first hat for the best of the best restaurants across the country.
New Zealand's much-anticipated dining bible, the Cuisine Good Food Guide for 2021/2022 also included Kika in its top 100 list.
Kika founder and executive chef James Stapley says the acknowledgement came as a total surprise.
"We've been on Cuisine's top 100 list every year since opening in 2017 and felt like maybe we rated enough to get a hat but it never happened so I think I had resigned myself to the idea it wasn't going to happen."
"This is the closest thing New Zealand has to a Michelin star and we actually scored 16.5 which is half a point off two hats so I am stoked as is our whole team."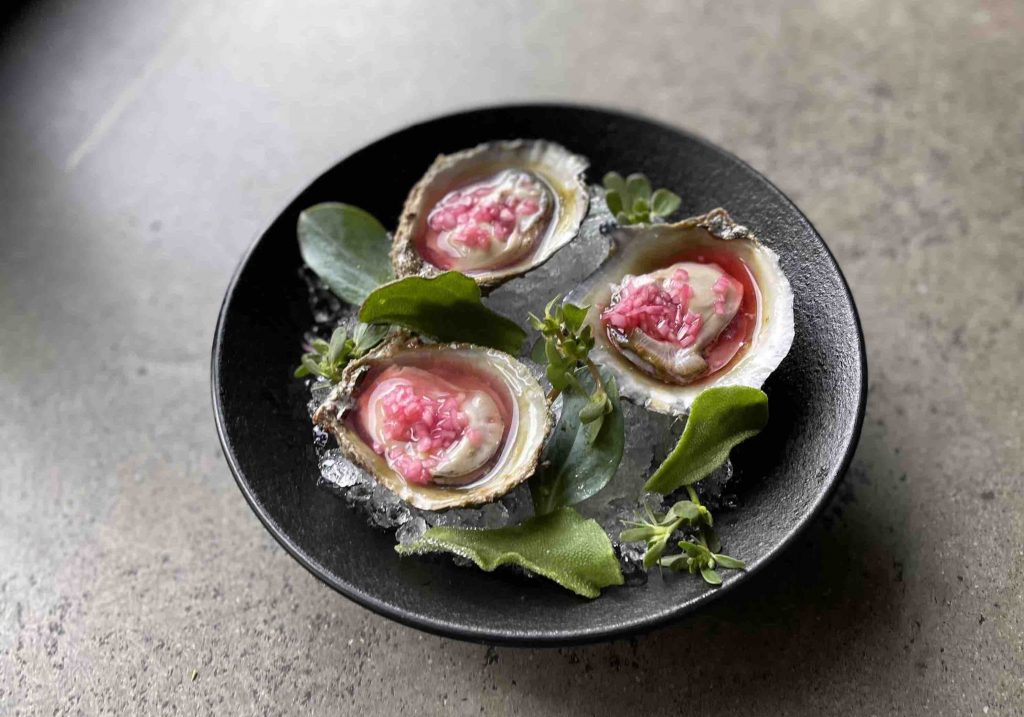 Kika's stylish and well-appointed dining room and cocktail bar is legendary for its cool relaxed vibe and impeccable modern, clean cuisine.
"From day one we regularly had up to 50 people waiting outside on opening which was nuts. Now post-Covid-19 we have instigated a booking system to make it easier for everyone to get in particularly locals."
Creating dishes that masterfully champion New Zealand and South Island produce is what the Kika team is all about. The menu is designed by James with head chef Sam Cooper collaborating in the execution of dishes.
"We are strict on the providence and have amazing boutique growers who deliver us beautiful seasonal produce, seafood and meat at the volume we require," says James.
"Our food style is particular and focused on interesting flavour profiles and combinations – we like to experiment a lot. Early on we gave ourselves the freedom to mix influences like Japanese or Mexican on the menu and I think if it's not forced it works really well."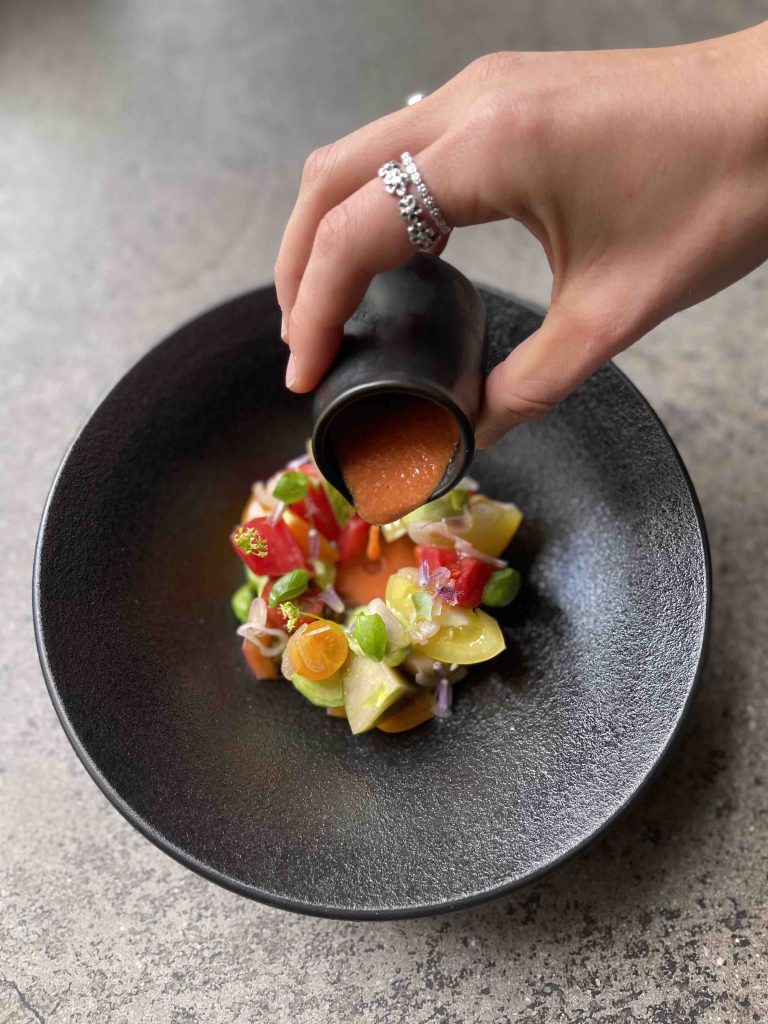 Having worked in Michelin star restaurants internationally and at places such as Pegasus Bay and Whare Kea Lodge James is well versed in the craft which he says has allowed Kika to shine.
"Working with great chefs at a high level is good grounding for everything we are doing now and I still utilise some of those techniques today. With Kika I have managed to whittle down the types of foods I very much like to eat and have had the confidence to do just that. But nothing goes on the menu unless we collectively agree in the kitchen that we are totally into it."
James says the menu has broad appeal and there are a number of ways to experience it.
"People can just come in and choose the Te Mana lamb shoulder with potatoes and fresh vegetables and it will be a really interesting meal. Alternatively there's an option to work through the smaller, sharing piccolo dishes and enjoy a varied dining experience."
"I think you can eat your way through this menu and find things like fried chicken or Agedashi tofu that surprise and delight. Because we are totally led by what fresh seasonal ingredients are available it is a really nice and natural way to cook and eat."
The Kika Vibe
Relaxed, casual, fun and friendly – that is the front of house Kika style led by Argentinean Paula Fernandez.
"There is no pretention here and Paula is amazingly unflappable and efficient creating a super nice atmosphere for our diners," says James. "We really like service to flow and on busy nights have up to nine people front of house and five to seven in the kitchen including runners and two barmen."
The restaurant features an extensive cocktail list and range of New Zealand made wines and spirits.
"We have a big focus on New Zealand made and I think visitors want to experience the food and wine from this region so it's all geared around that."