Alan and Becky Paris' stunning Bannockburn home is nestled amongst the area's iconic rocky landscape and has recently been fitted out with a 28-solar panel system and double Tesla Powerwall battery pack after they became concerned about rising energy prices and increased demand on New Zealand's electricity grid.
QT Magazine spoke to them about the solar power retro fit of their home by Queenstown Solar – experts in the design and installation of residential grid-tied and off-grid solar power systems and batteries.
What were your main drivers for going solar?
Our main priority was to be more self-sufficient. To have the peace of mind that if the power goes out for any reason, we have enough backup to stay comfortable in our home for several days. By drawing less energy from the national grid we have reduced our ongoing costs as well as our impact on the environment.
Why did you opt to add the Tesla Powerwall battery storage?
When you have lived in Bermuda for 30 years and experienced more than a few hurricanes, you realise the importance of having backup. Queenstown Solar is the region's exclusive Tesla agent and with two Tesla Powerwall batteries we get the full value out of our solar system. The batteries take care of any power outages and mean we are close to being self-sufficient year-round.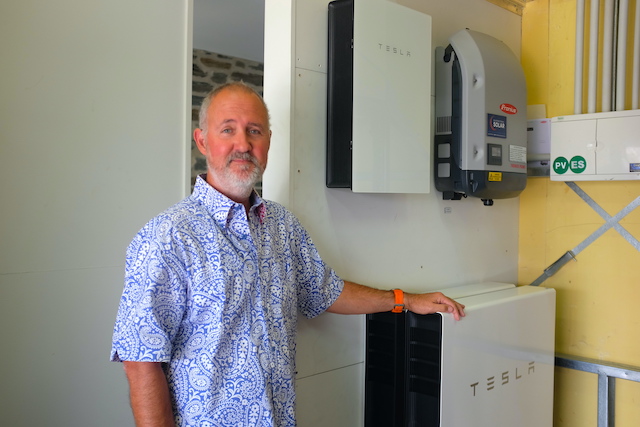 How does your solar system perform?
Our solar system has powered us right throughout the summer – including all electric induction cooking and water heating. In just two months of summer we generated more than we could use allowing us to sell the excess energy back to the grid. Our power bill was $50 in credit in both those months.
What other benefits are you seeing?
No one knows what the future cost of electricity will be – but one thing is for sure, it isn't going down. When you buy a solar system now, you know what the price is and can effectively fix your energy prices for the future. Once your system is installed, you start smiling at the savings every month and forget about the capital cost.
How do you find solar-powered-life? Have you had to make any day-to-day adjustments?
Our biggest energy draw is our appliances. If you go to put the dishwasher on at night, you naturally think, I will wait till tomorrow morning when the sun is shining and it is free.
On an architecturally designed home, how do you find the system looks aesthetically?
It looks great. The sleek, black solar panels just disappear into the roof. They are matte rather than gloss so there is no reflection and the hardware sits flush. Our two Tesla Powerwalls are nestled together and take up almost no room at all.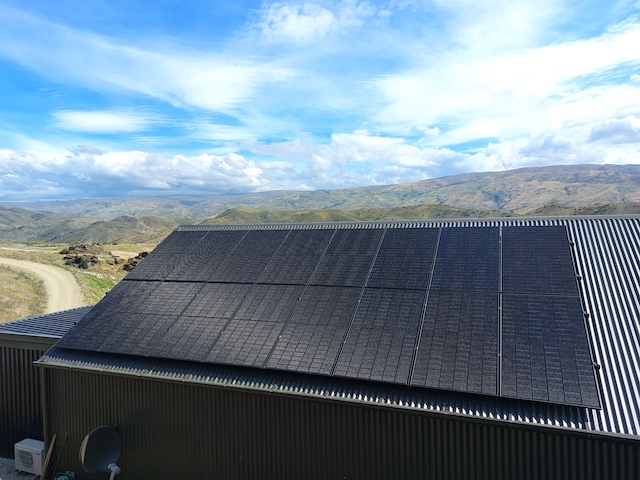 How did you find working with Queenstown Solar?
Queenstown Solar was a pleasure to deal with at every step. Owner Paul Hollingsworth is fantastic at customer service, very responsive and has a wry sense of English humour. The installation process was simple and the team were very thorough and great to have around. I can't recommend them enough.
What advice would you give to someone thinking about going solar?
It is the right product at the right time. Most properties suit solar, why wouldn't you?