From the streets of London and Glasgow to the centre of Wānaka the Southern Lakes' newest skincare clinic is shaking up the local beauty scene.
SkinHQ is based in Spencer House Mall on Dunmore Street and the stylish salon is the first location the global company has launched in New Zealand.
SkinHQ NZ director Martin Barnes says the award-winning franchise is renowned for its state-of-the-art laser equipment and its dedication to providing the latest in international beauty treatments.
"Creating a unique, unparalleled experience for our patients is super important to us and we want to provide our customers with the best possible experience. Skin HQ is a leading aesthetic clinic specialising in laser hair removal and skin treatments using cutting-edge technology. So it's a mix of our technology, experience, products and high-quality service that really raises the bar in skincare."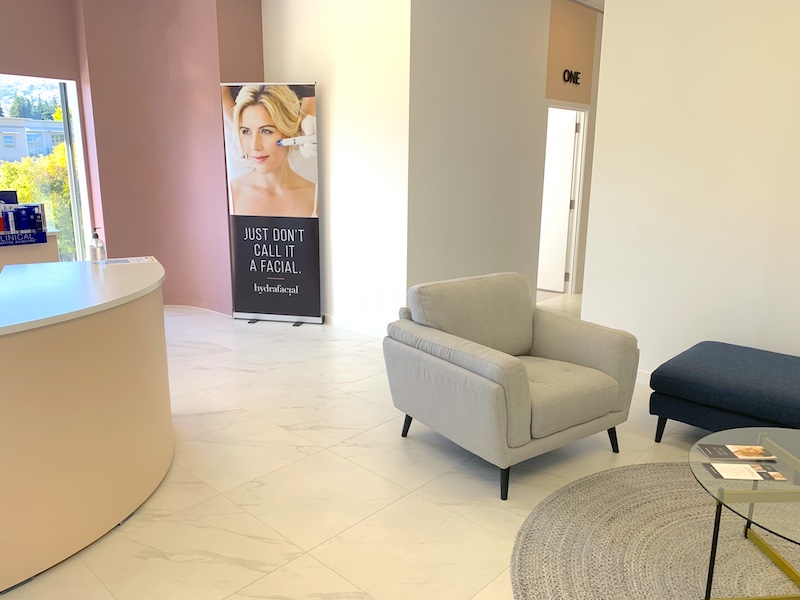 The Wānaka location will also serve as a training clinic as the skincare giant opens more clinics throughout the country. Currently, there are 33 SkinHQ clinics around the world.
"Somewhere in the world, a SkinHQ HydraFacial is being performed every 15 seconds," says Martin. "This is the ultimate all-in-one facial rejuvenation procedure that simultaneously cleanses, exfoliates, extracts, hydrates and protects the skin. The results are amazing, every time. And it's the results that keep patients coming back and reinforces that brand loyalty for SkinHQ."
Highly experienced staff are key and the team are trained in solutions for specific skin concerns such as anti-ageing, permanent hair removal, pigmentation, collagen decline, acne and dehydrated skin.
"We have a carefully selected team of professionals with the required experience, care and in-depth understanding of laser physics and skin treatments needed to ensure safe, effective treatments and optimal results. We are very proud to bring this innovation to Wānaka."
HQ Highlights
SkinHQ offers two world-leading treatments using technology that is unique to Wānaka –
the signature Hydra Facial and the Candela GentleMax Pro laser for permanent hair removal.
HydraFacial
"This is one of SkinHQ's most in-demand treatments and the results are visible straightaway," says Wānaka clinic manager Janeen Brown. "Skin is noticeably healthier and more hydrated, leaving clients with an overall brighter complexion."
The HydraFacial begins with a cleanse and gentle exfoliation and peel, followed by the removal of dead skin cells and debris from the pores. The skin is then nourished with intense moisture using pharmaceutical grade products, anti-ageing antioxidants and peptides.
"The treatment only takes 30 minutes but it leaves skin glowing for days."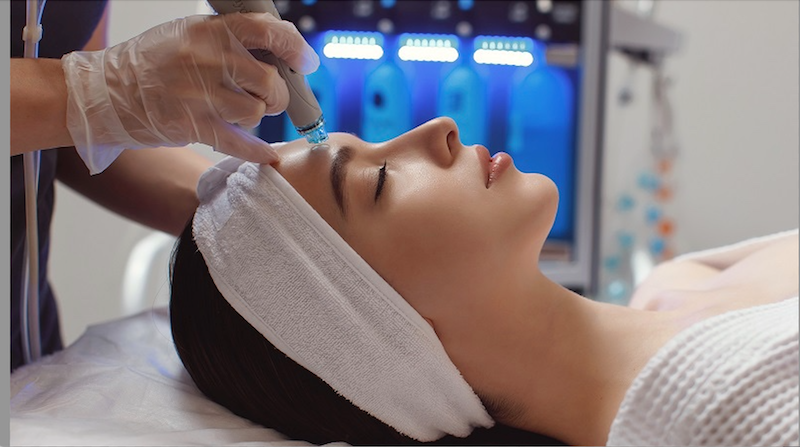 Laser Hair Removal
"We are lucky to be using the Candela GentleMax Pro medical grade laser for all our permanent hair removal treatments," says Janeen. "This device is the industry leader in laser hair removal – it's trusted by dermatologists and aestheticians around the globe."
The special laser targets pigment in the hair follicle and is ideal for all skin types and tones. The laser can be used anywhere on the body and it is particularly effective in zapping dark hair for good.
"Most people qualify for laser hair removal treatment with this exceptionally safe machine, but we advise patients to come and have a chat to us beforehand to comprise an effective treatment plan."
Skincare Products
SkinHQ Wānaka stocks a wide variety of skin transforming iS Clinical products made with the perfect blend of natural botanicals and powerful active ingredients.
"iS Clinical is an amazing skincare brand and we stock many of its top-selling products, including the Active Serum, Eye C Serum, Reparative Moisturiser Emulsion and Super Serum Advance," says Janeen. "They also do an excellent range of SPF sunscreens, including the latest beige-tinted Eclipse SPF 50, which is perfect for sunny Wānaka autumn days."
And Janeen's personal favourite?
"Definitely the Neckperfect Complex, which is like Spanx for the neck," she says. "I also love the Youth Body Serum as it comes in spray form – what's not to love about hydrating and protecting your skin in one single spray?"