It was a red-letter day for the developers of Five Mile when they officially opened Building 7, colloquially known as the Sudima Hotel complex, late last year.
The $75 million dollar project had been planned for a number of years and developer Craig Greenwood says the goal was always to incorporate a substantial hotel.
"It was important to us to get the right mix of a locally-owned and run hotel alongside specialty retailers, delivering a good, quality accommodation provider while providing locals with shops and services they need and want."
"There was absolutely nothing at Five Mile before we first 'turned dirt' in October 2013 and Countdown supermarket opened two years later. So in just over six years we went from that first building to one that completes the centre."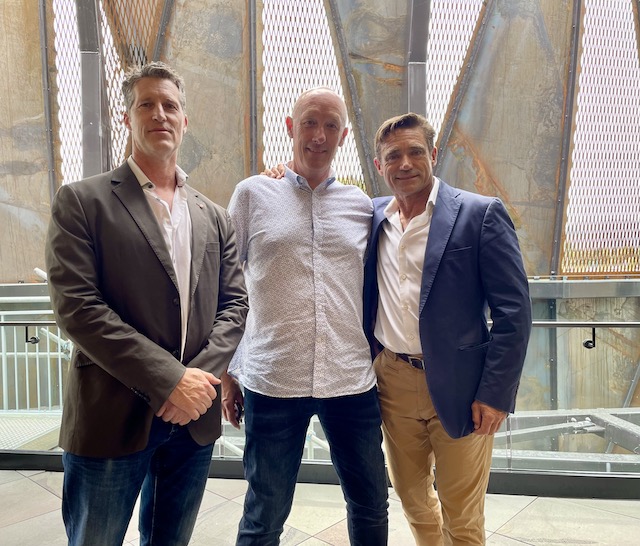 Craig says the signature building at the entrance to the Five Mile centre is a "showstopper." The 9000 square metre four-storey building is the biggest built to date with the Sudima Hotel being the centre's largest tenant.
The hotel has a lobby and three floors of accommodation catering for120 rooms, four meeting rooms which offer the second-largest conference space in the region, a bar, restaurant and spa.
"We're really proud of what the Sudima Hotel delivers and delighted to work with owners Sudesh and Laxmi Jhunjhnuwala. We're thankful to be joined by retailers including Tanoshi, Kathmandu, Bivouac Outdoor, Redcurrent, Peak Interiors, Skechers, North Beach, Moss Spa and ASB Bank," says Craig.
"The quality of all these tenants was key to making Building 7 work."
Craig says opening the building was a significant day especially in view of pandemic challenges.
"We started in January 2020 just two months before Covid-19 turned up. It took a bit of courage to push on with it in the face of so much uncertainty but doing so reflects our long-term vision for Queenstown. It was the right decision but still difficult given how much the community is historically geared to the international market."
Local businesses tribute
The launch of Five Mile's Building 7 was a huge thank you to many local businesses for their commitment to the project, according to owner Craig Greenwood.
"The exceptional team at Naylor Love, in particular Greg Boland and Hayley Stockdale, delivered on it despite lockdowns, supply issues and everything else which was thrown at them. I know they're particularly thrilled to have worked on a project like this with Sudima Hotel, which is strongly environmentally focused, aligning with Naylor Love's commitment to being an industry leader in sustainability."
"And we're all particularly happy with one standout element of the design and that's the Corten plate diamond sails on the outside of the building which no-one can fail to notice," says Craig.