Australian hospitality group Pacific Concepts recently brought their successful restaurant brands El Camino Cantina and The Bavarian restaurants to the new Upper Village precinct in the heart of Queenstown.
El Camino Cantina and The Bavarian opened pre-Christmas, just in time for holiday trade, located on the ground floor of the two-storey precinct at the base of Bob's Peak Mountain.
Queenstown is the first overseas site for Tex-Mex diner El Camino Cantina, which has a cult following across Australia with locations in Sydney, Melbourne, Brisbane, Gold Coast, and Sunshine Coast. The restaurant takes a turbocharged approach to all things Tex-Mex, including trademark cool tunes, flavourful menu, and legendary Margaritas served frozen, on the rocks, and in a rainbow of fabulous flavours.
Meanwhile Queenstown is the second New Zealand site for The Bavarian, following a launch in Newmarket, Auckland in September 2019. There are 31 The Bavarian restaurants across five states in Australia.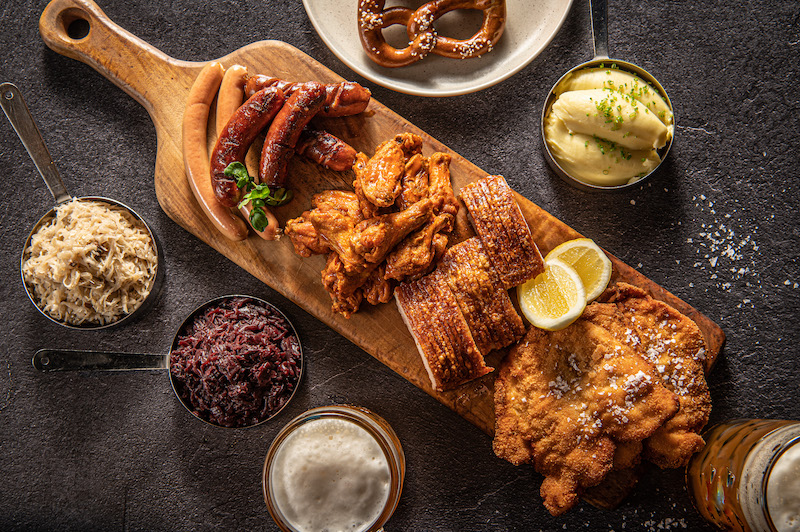 True to its Bavarian heritage, the restaurant serves pretzels, pork knuckles thick with golden crackling, crisp pork belly, golden-crumbed schnitzels and platters laden with classic dishes and sides. German beers are imported from the iconic Spaten, Lowenbrau, Hofbrau and Franziskaner breweries, and are supported by those from Emerson's, Steinlager, Mac's Beers, Speight's and Panhead Brewery. Queenstown craft brewery Canyon Brewing has a Mango Sour and Pale Ale on the menu.
Pacific Concepts Chief Executive Officer Thomas Pash said the New Zealand expansion had been on the horizon for some time.
"Tourists, South Islanders and Queenstown locals are in for a treat with these two fun-loving, affordable casual dining destinations open in time for summer and the festive season."
"The Bavarian is family-friendly, built on strong community credentials, fabulous German flavours great beers, whereas El Camino is the 'wild child' of our portfolio, with a fun-loving party vibe and the best colourful, frozen Margaritas you'll find on the South Island."